For people looking for toughness, rugged dependability or tires to take you off the beaten track. Browse our selection of off-road, 4x4 and 4WD tires and find what suits your driving needs.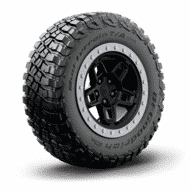 BFGOODRICH
MUD-TERRAIN T/A KM3
ALL OBSTACLES. ALL POSSIBILITIES.
Our next-generation off-road tire for extreme conditions. Built through Experience... earned on the trail.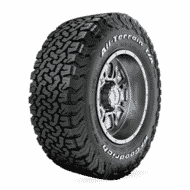 BFGOODRICH
ALL TERRAIN T/A KO2
Our toughest All-Terrain tire. Ever. The BFGoodrich All-Terrain T/A KO2 tire is an On-/Off-Road all-terrain that delivers exceptional toughness, durability and traction for traversing harsh conditions and gives you the confidence to take on the toughest challenges for work or play.
BFGOODRICH
MUD-TERRAIN T/A KM2
Designed for serious off-road performance, the BFGoodrich Mud-Terrain T/A KM2 i-TEK tire has Krawler-TEK technology and resists punctures and bruising. For serious off-road enthusiasts.